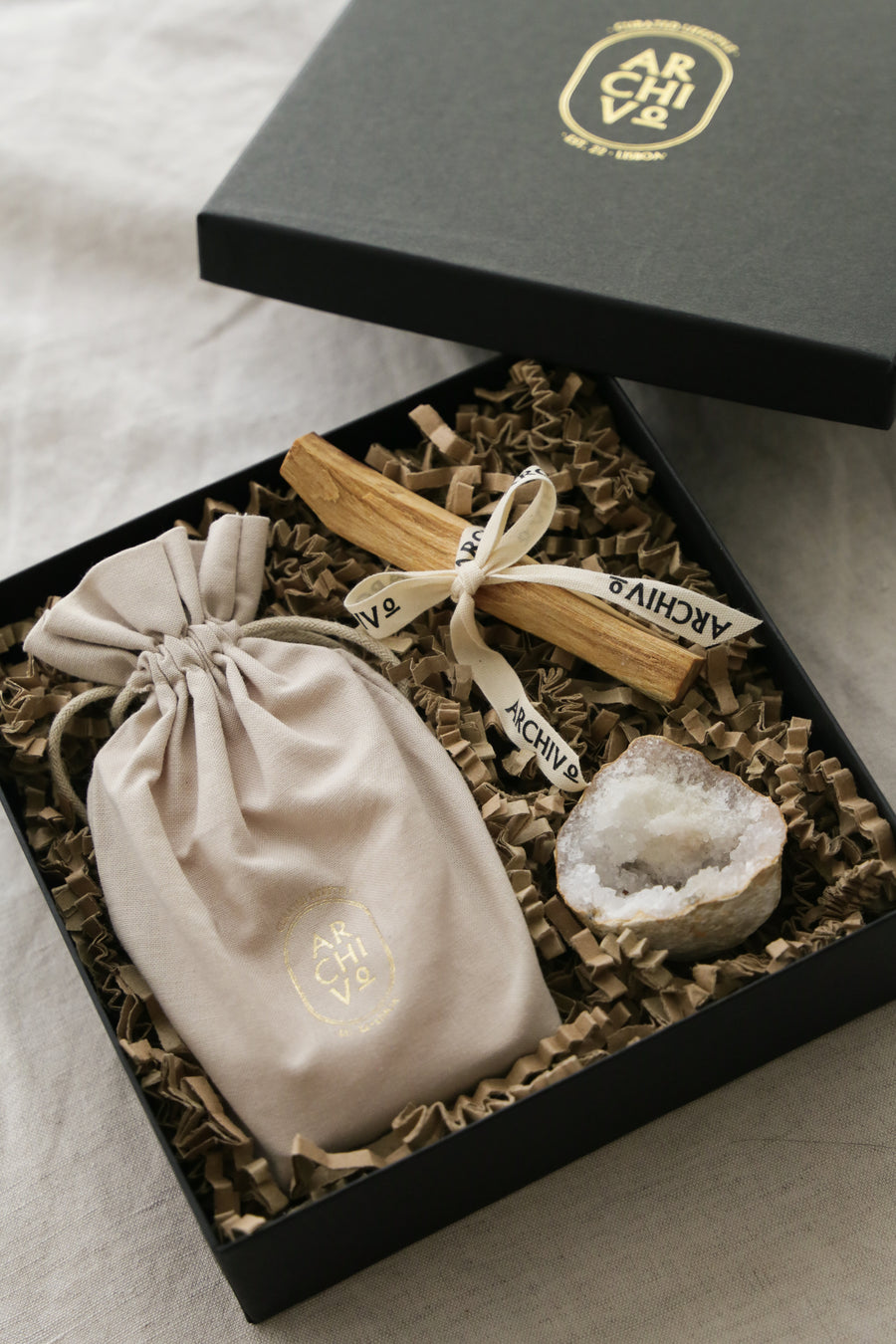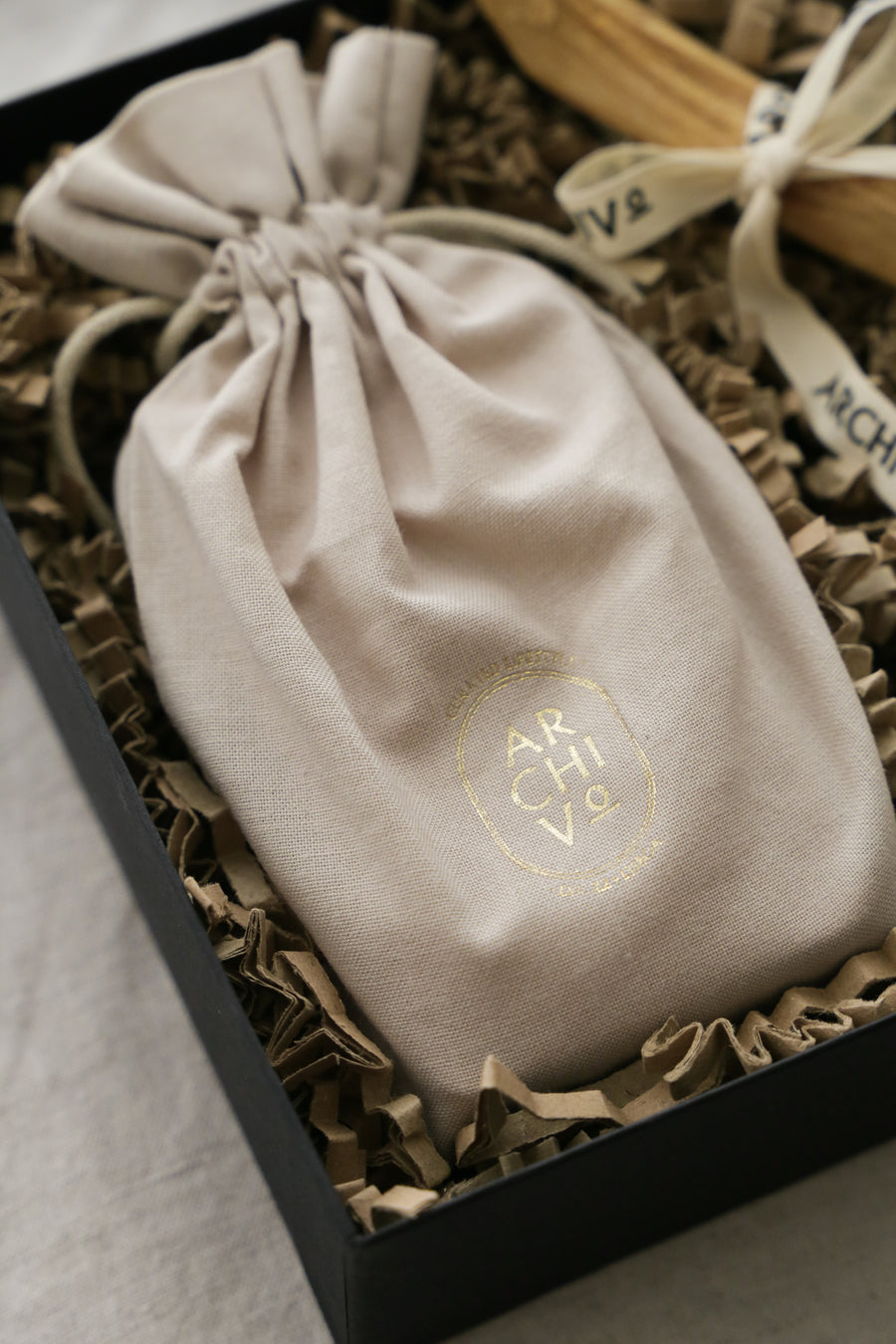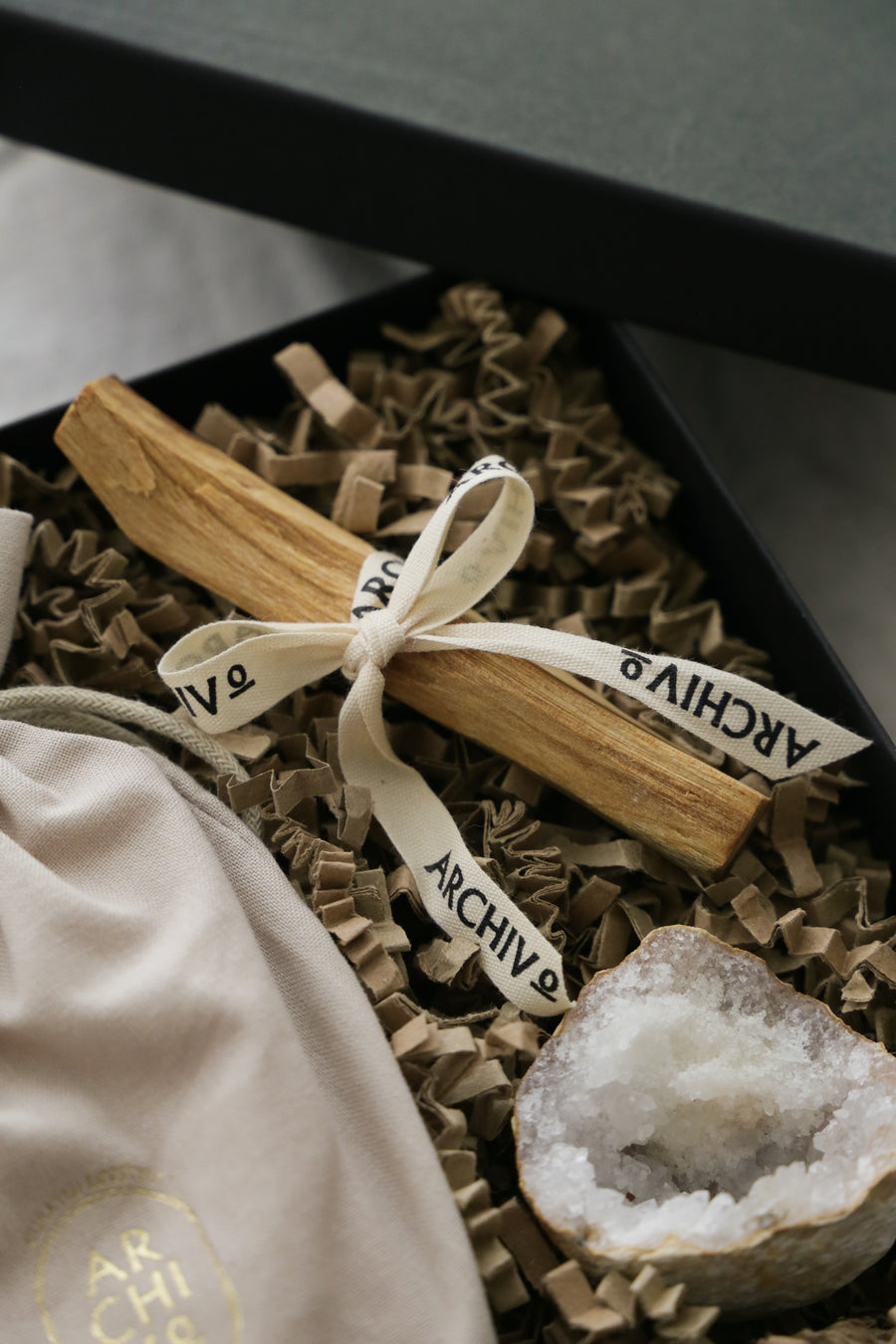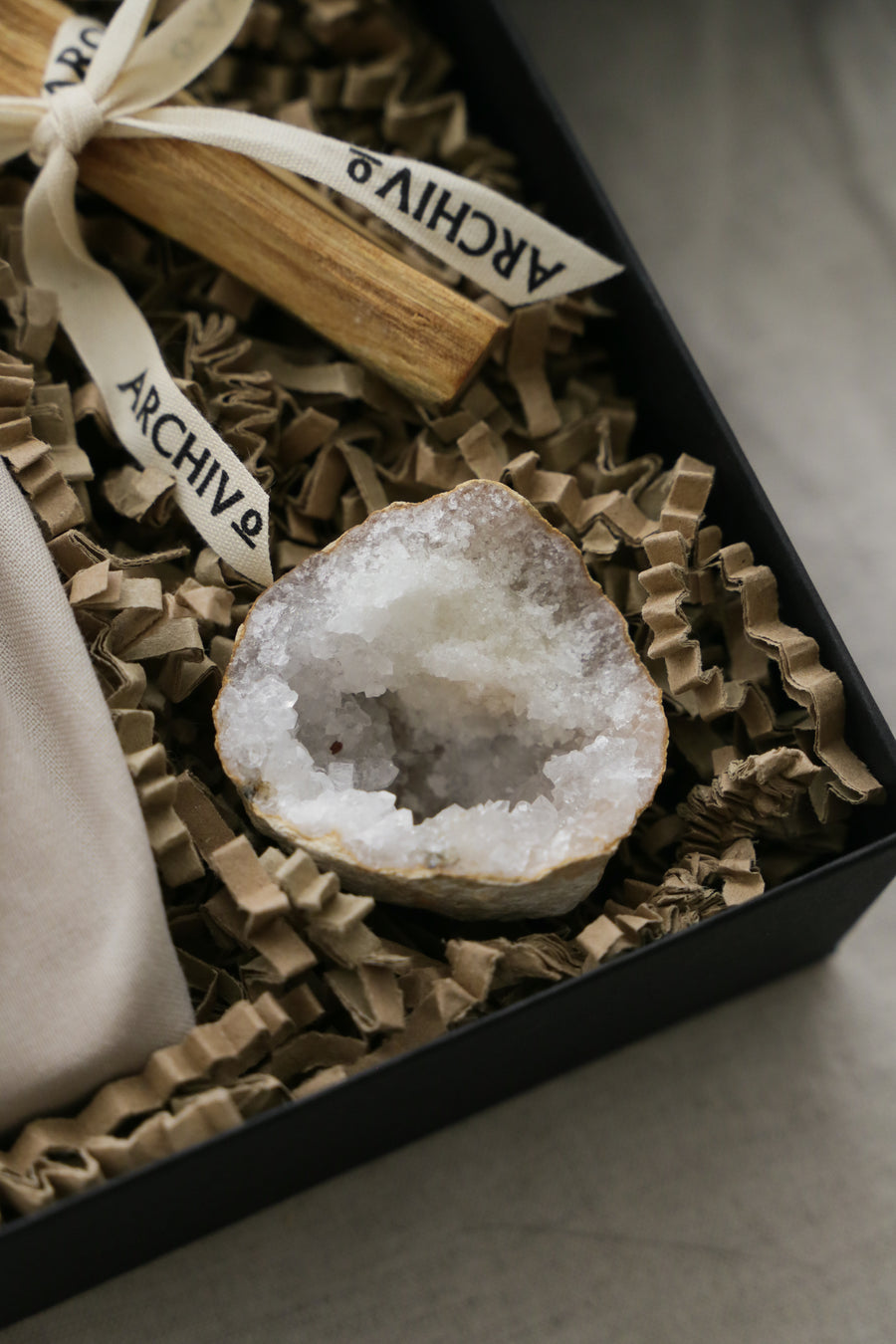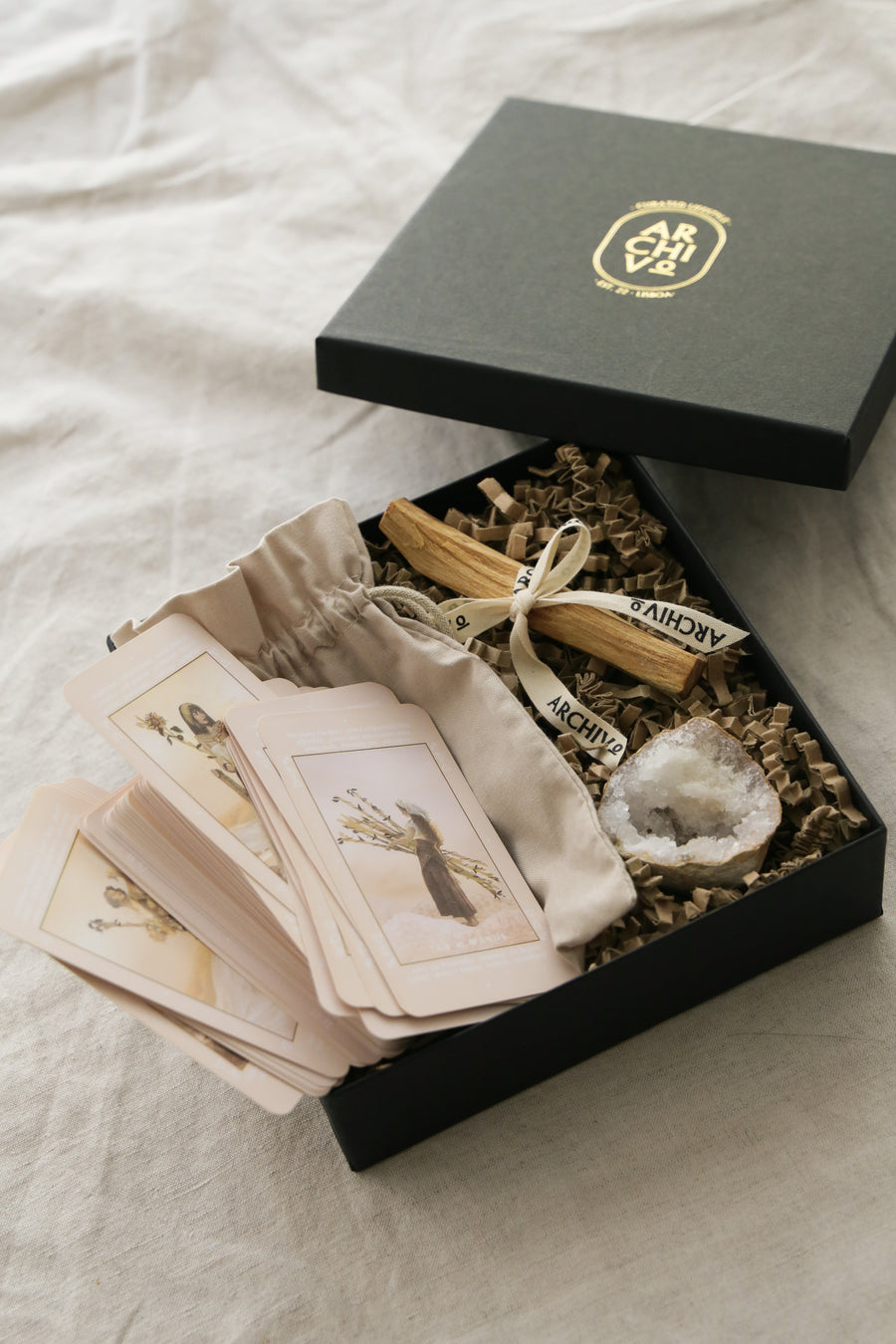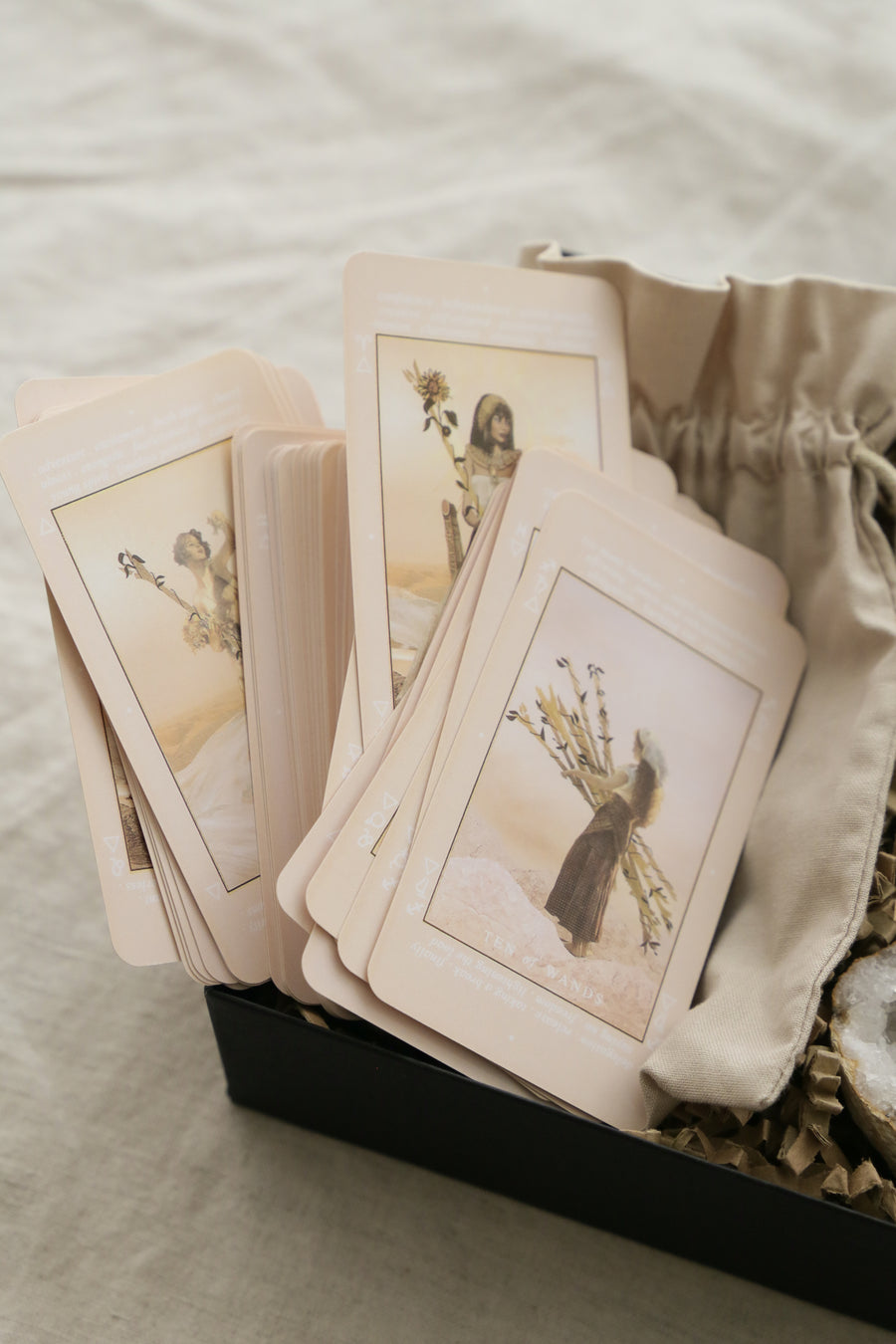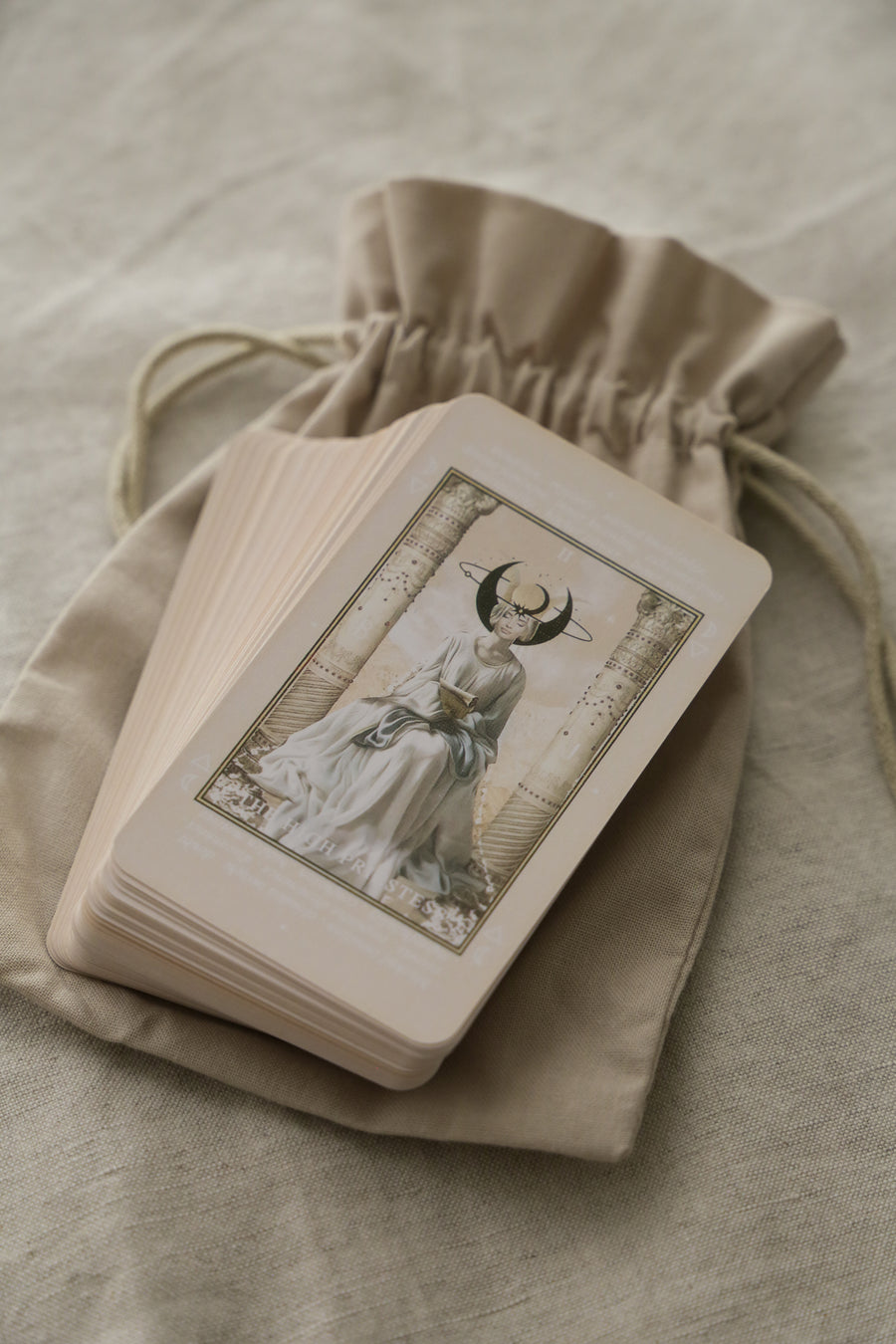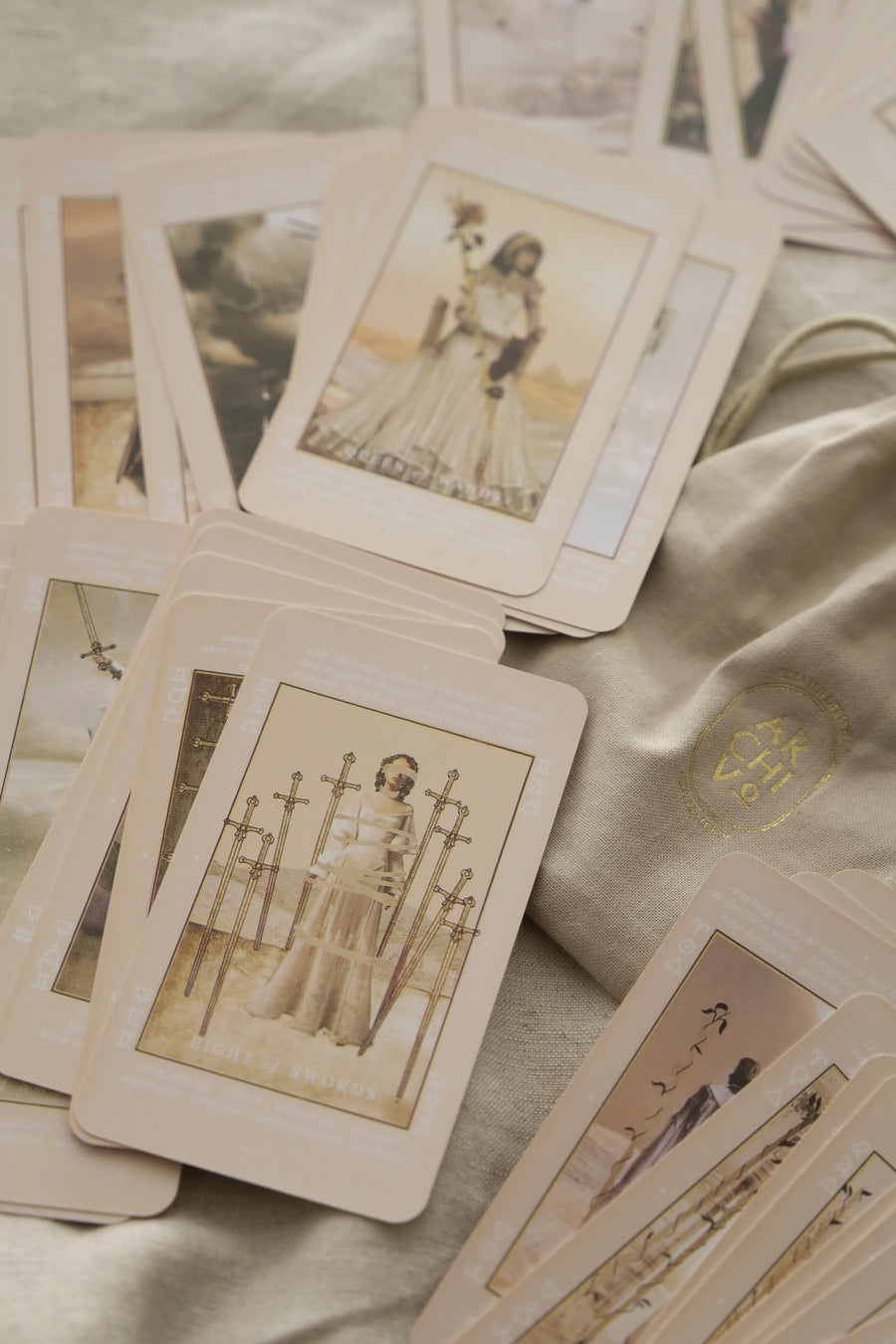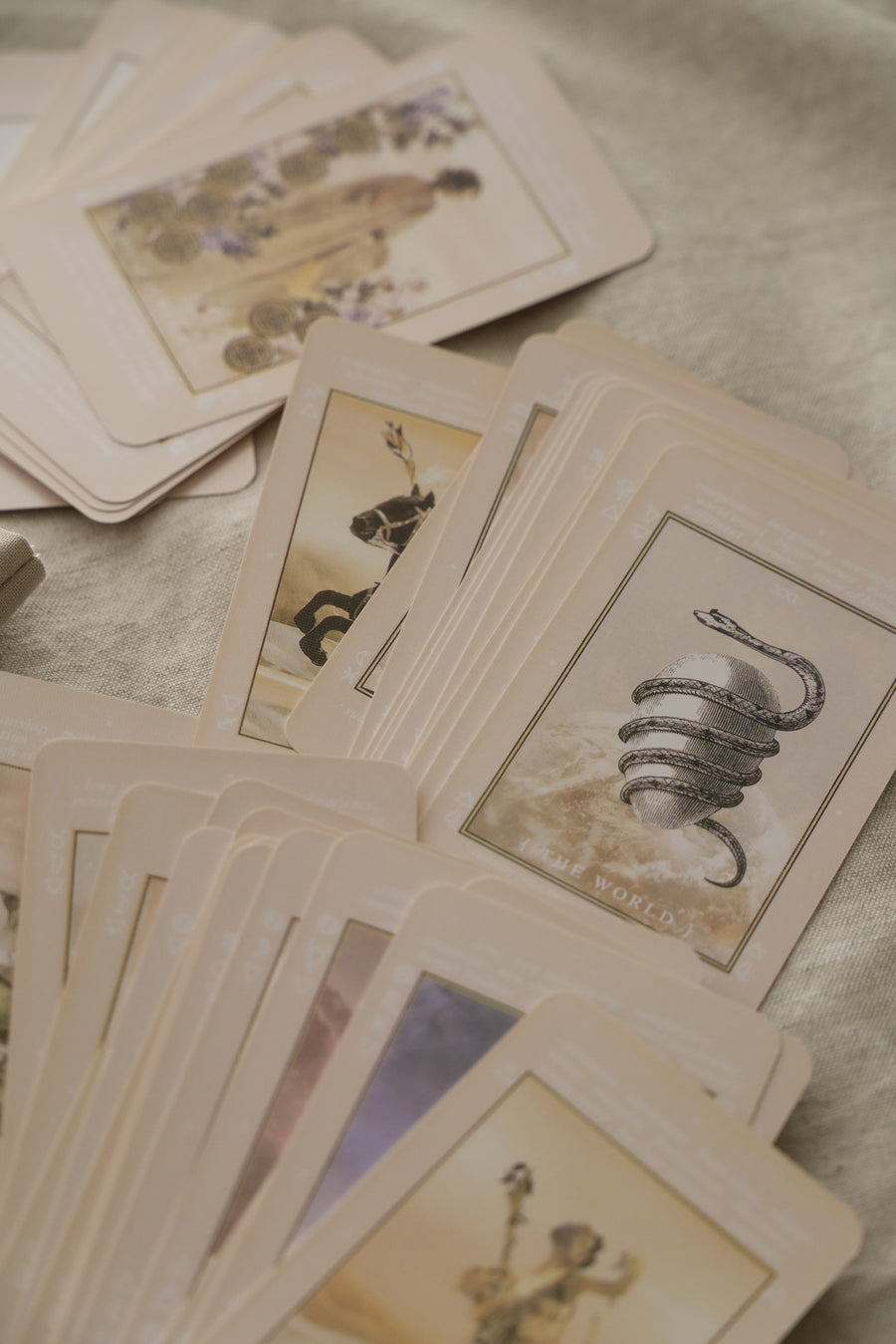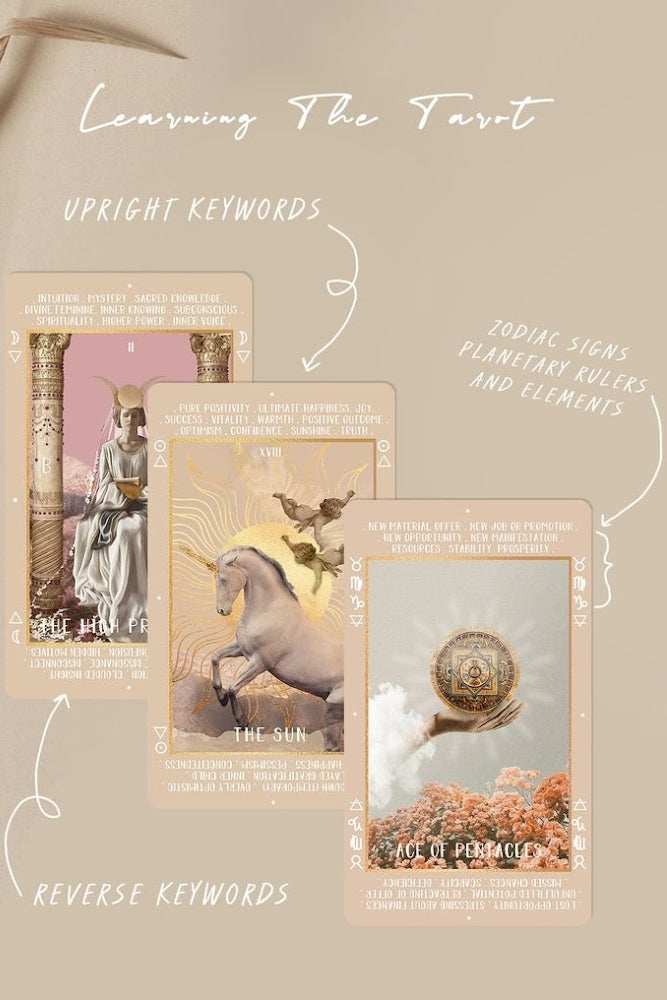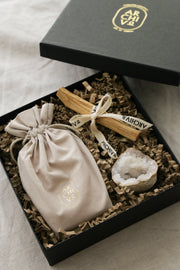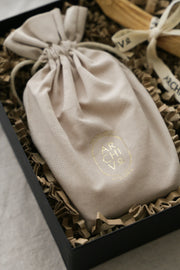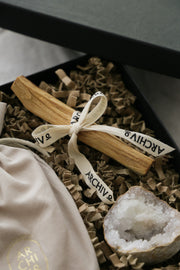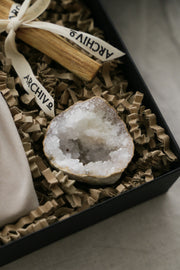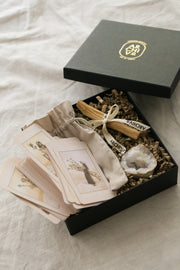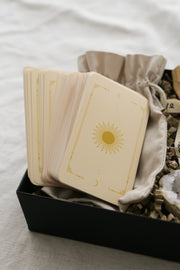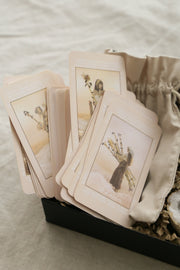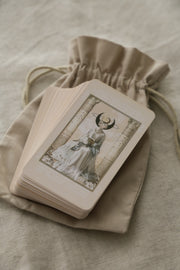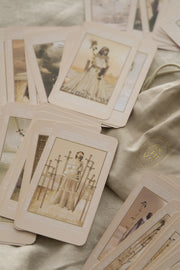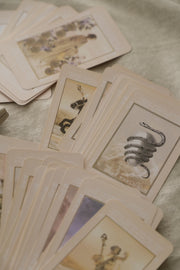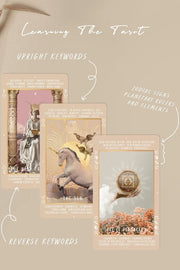 Sacred Gift Box
Regular Price

$35.00
Sale Price

$35.00

Regular Price
Unit price

(

per

)
Product Info
Designed specifically to inspire and celebrate a new beginning, personal growth, a fresh start. The perfect way to mark a special occasion or achievement. It shows someone that you care and you support them.
This beautiful gift box brings together a tarot deck for beginners, a Palo Santo bundle, and a Druzy Quartz Geode. Perfect for any special ritual or to bring an extra hint of dreaminess to your sacred space!
Offer peaceful moments and premium finds because treating yourself kindly and finding comfort are essential today. Discover items that will show you love and make you feel pampered. Give yourself the sacred gift of self-care.
Tarot for Beginners deck:
We invite you to take the first steps in learning and exploring the magic of Tarot with our beautiful Beginners Deck. This tool was created for the starry-eyed beginners and souls who are just starting to dip their toes into the realms of the Occult and Mysticism. Our easy to use deck is here to assist you in learning the Tarot, tapping into to your intuition and build confidence with your card readings.

The etheric artworks are celestial, dreamy collage-style creations of all 78 cards in the traditional Rider-Waite Tarot with a modern twist PLUS each card details astrological symbol, zodiac, elemental keys and KEYWORDS for both upright and reverse positions.
Beginners Dreams Tarot is a 78-card tarot deck with keywords on each card. 
Druzy Quartz Geode:
Druzy Quartz is a special crystal with a unique look. The core Druzy Quartz meaning is all about balance, harmony, inner peace, and a stronger spirit. 
Druzy Quartz is also all about connecting to your psychic abilities, intuition, and higher powers. 
Please note these geodes are each unique. No two are the same. 
Palo Santo bundle:
Palo Santo is said to have great healing powers and the displacement of negative energies of all kinds, bringing an uplifting, revitalizing energy to any living space and make meaningful gifts for family and friends. Improve the everyday wellness experience with the aroma-therapeutic power of Palo Santo, turning any area into a sacred space.
Archivo Gift Box:
The finishing touch to present our gifts within. Made in Denmark, reusable and ideal for storing treasured mementos or just those everyday life items.
Box Size 16 x 16 x 3 cm.