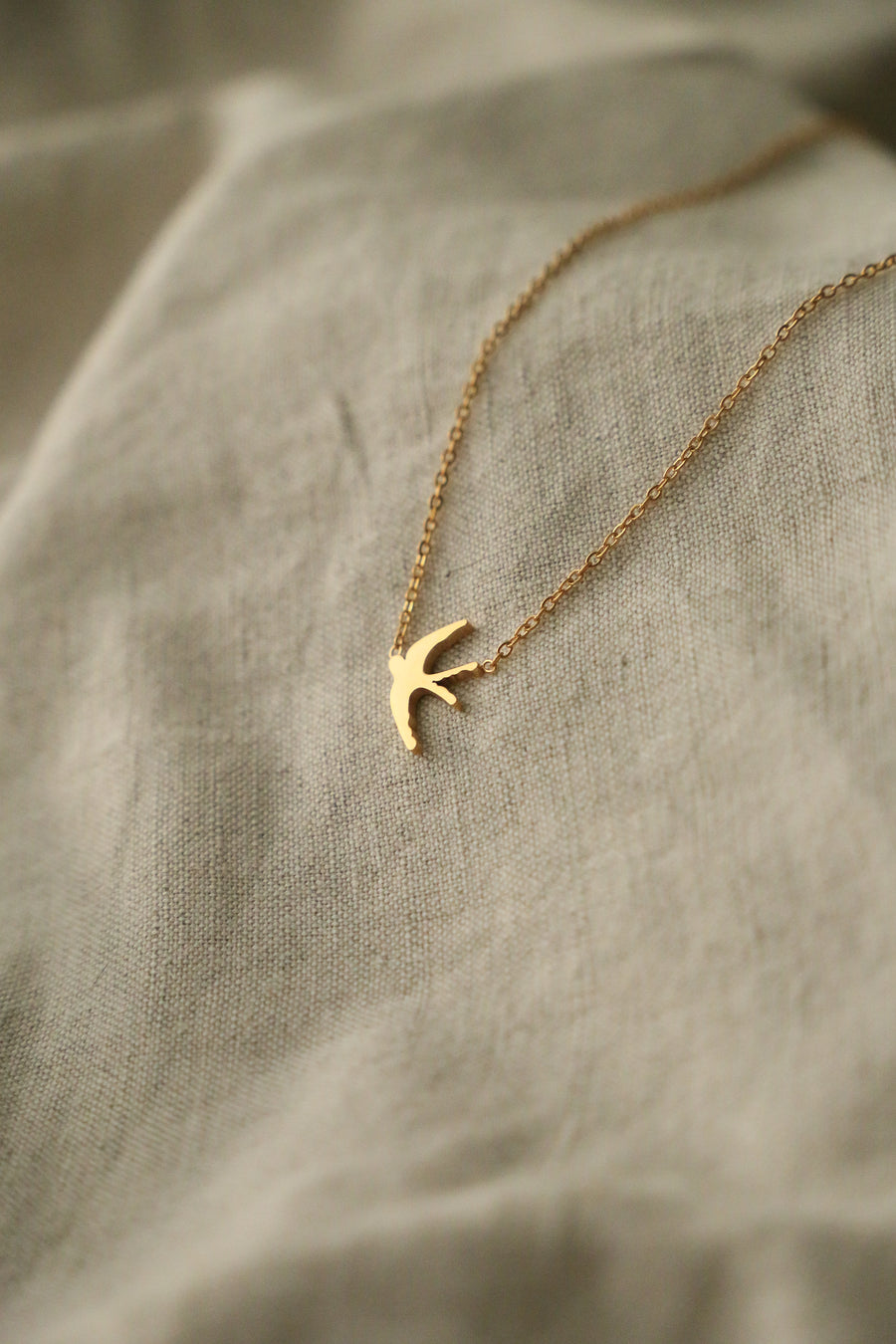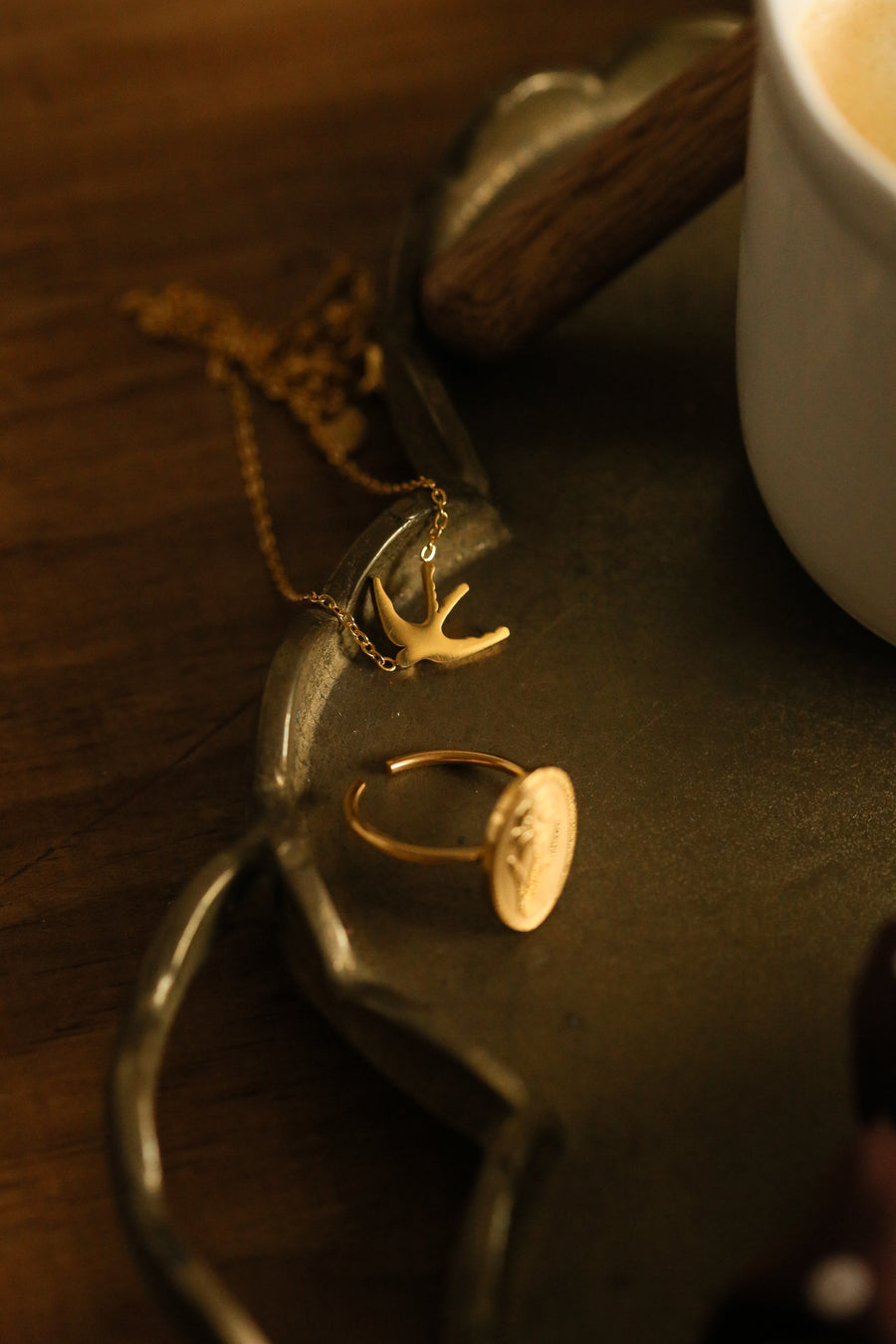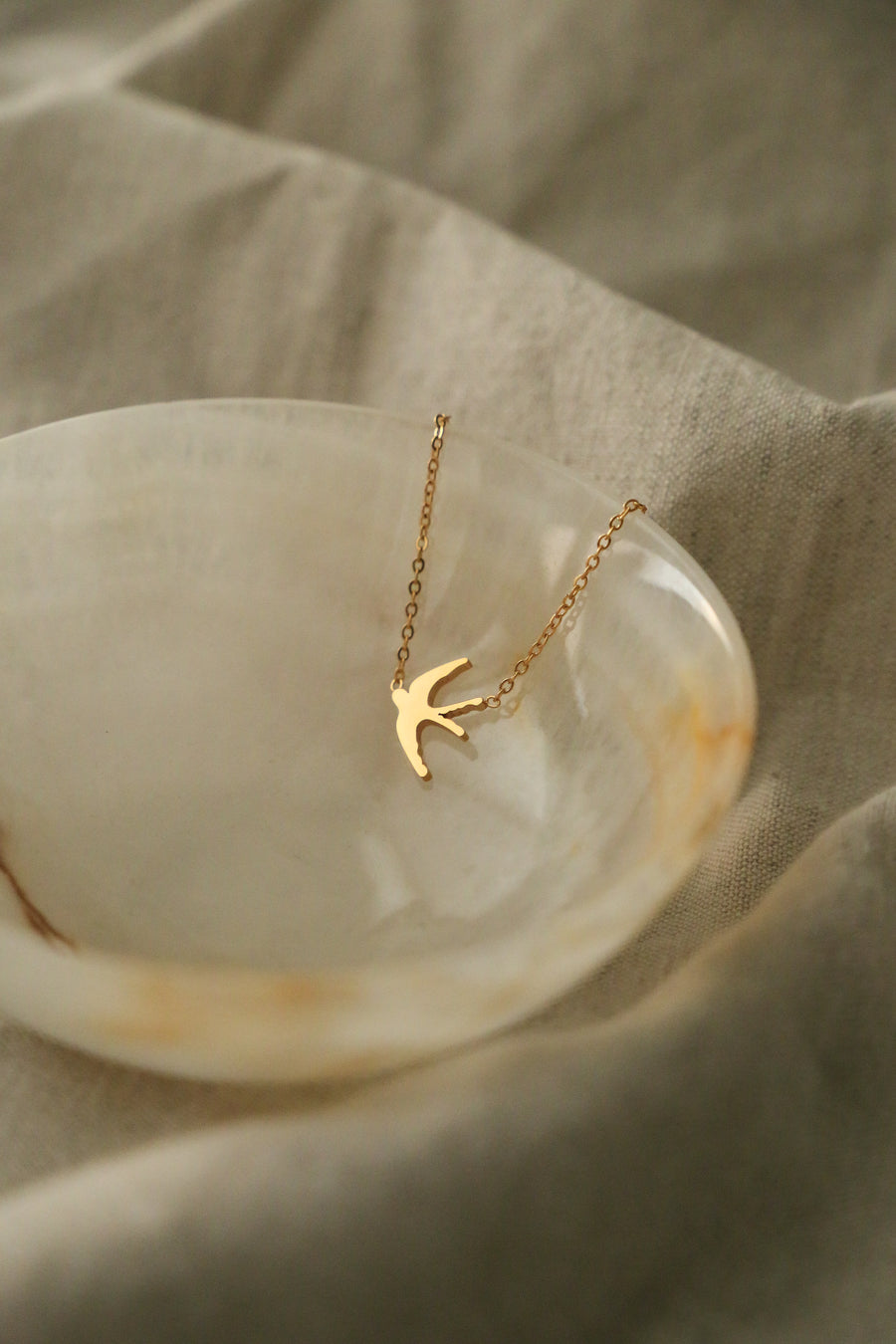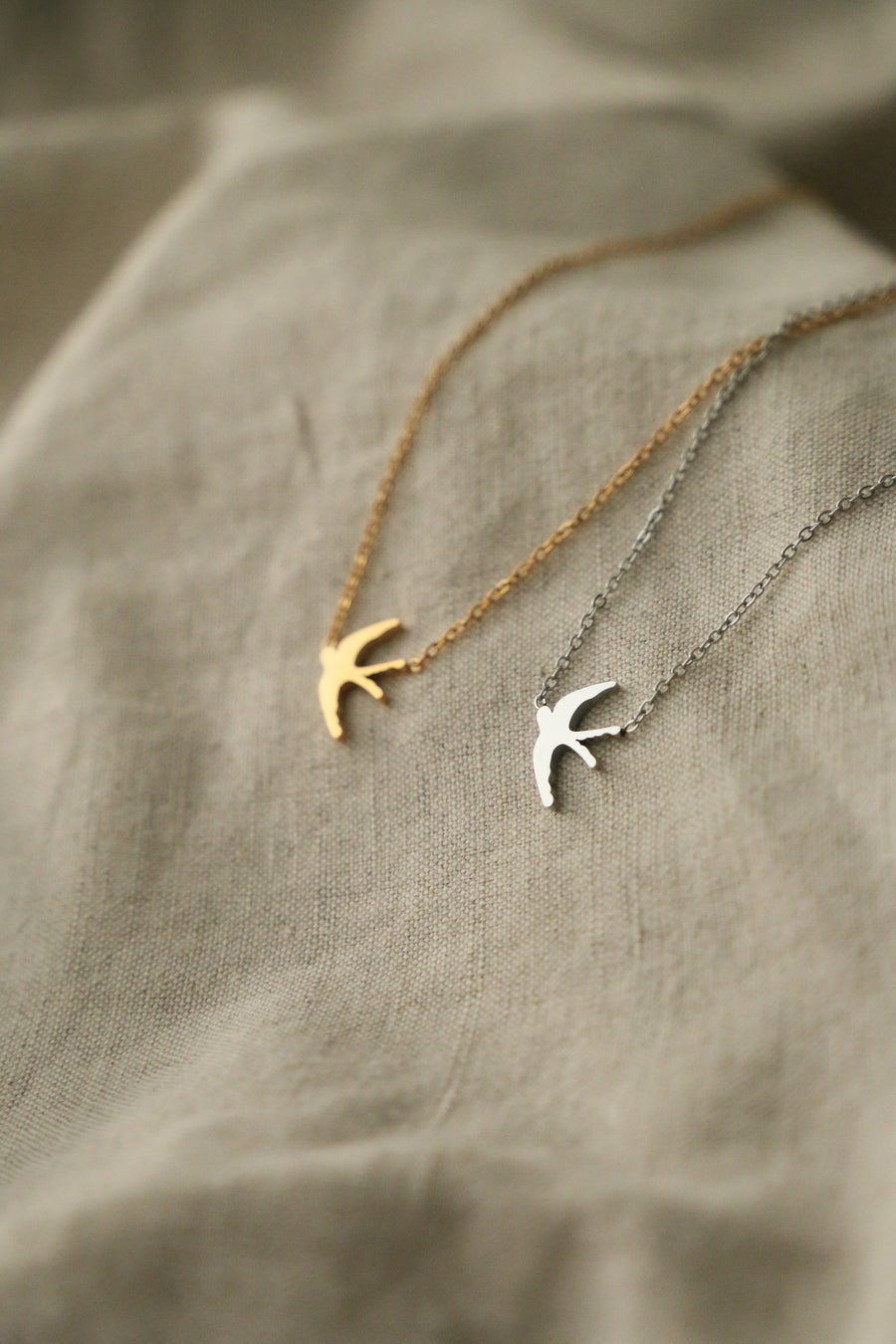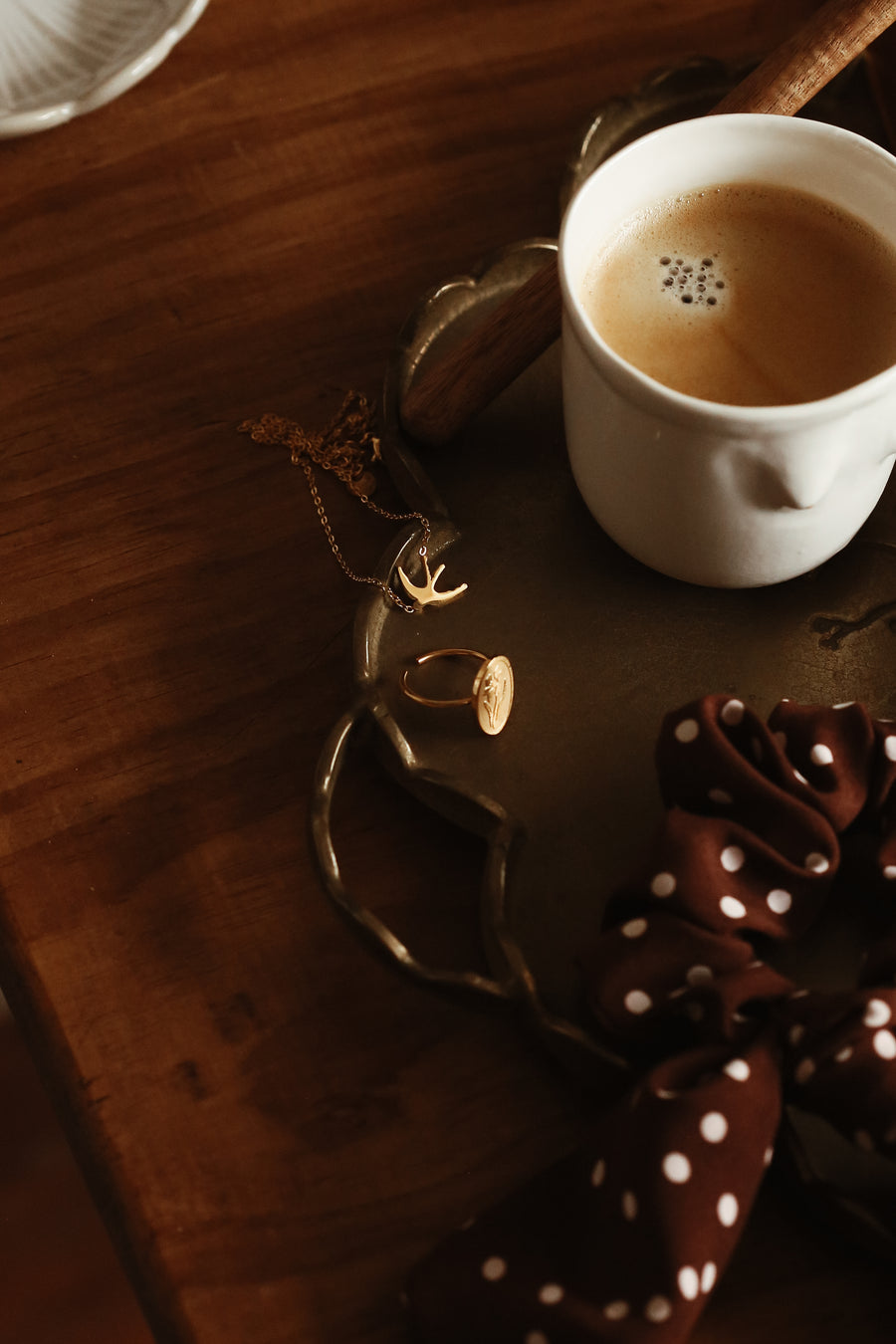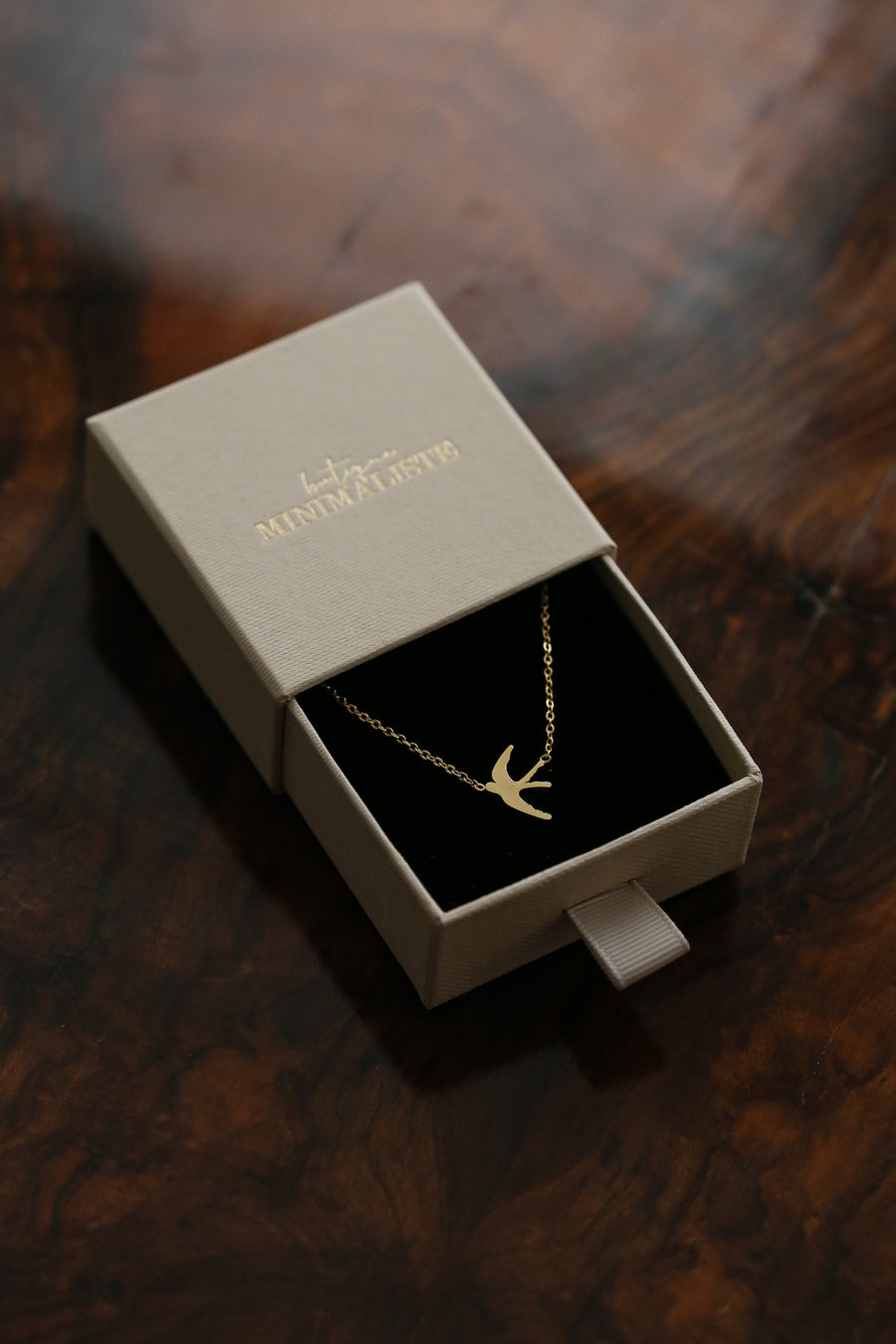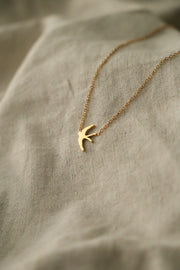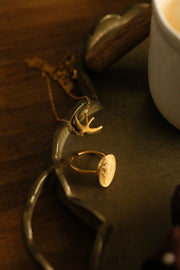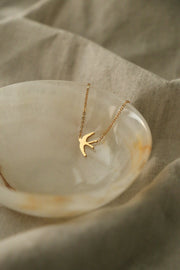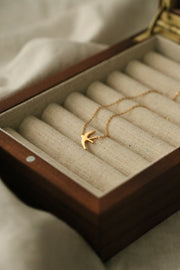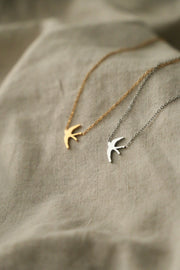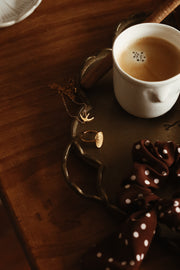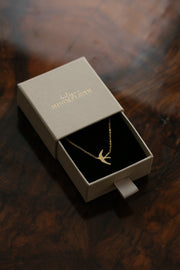 Andorinha Necklace
Regular Price

$33.00
Sale Price

$33.00

Regular Price
Unit price

(

per

)
Product Info
An ode to the Portuguese Swallow. It is no exaggeration to say that the swallow (Andorinha) is one of the most famous Portuguese symbols. Symbol of love and loyalty, but also of home and family, the swallow represents feelings well-rooted in Portuguese culture.

The swallow is linked to many things we treasure. Swallows mate for life and raise their chicks together, which is why it's such a sentimental symbol. These birds don't depart from their nests until all the babies do, and always return. It's no wonder they're an emblem of fond memories. 
That bond to "the nest" - to relatives, a place, or a home - is so fundamental and profound in Portuguese culture that we created a word for it: Saudade. This idea is summed up perfectly by the nostalgic sensation when you savor your grandmother's cuisine, your grandfathers life adventures of another time, the smell of freshly baked bread, or a familiar aroma from your childhood. (For us it's crickets chirping and night-blooming jasmine in warm summer nights and wood crackling in a fireplace in winter.) The swallow is thought to be the embodiment of that feeling.
When you give a swallow as a gift, it carries the saudade of the giver, love and longing, taking those good memories with it, creating a forever bond between the two of you. 
Gold or Silver | 40cm necklace with a 5cm extender | Swallow is 11mm
Gold or Silver plated Stainless Steel charm and chain. Made to last with waterproof and anti-tarnish properties, this necklace will keep its shine for years to come.
This beautiful bauble could make a stunning present for a mother, companion, confidante, sibling, and so forth. A timeless piece of jewelry that can be admired for years to come, the Boutique Minimaliste Jewelry is a meaningful and lasting gift for any special someone.